Regular price
€85,00
Sale price
€59,50
Unit price
per
Sale
Sold out
What does it take to create a good leather paddle for spanking? Thick ​​leather and a willingness to spend long hours in its slow and methodical processing in hope that your creation will end up in the hands of an expert who will appreciate the true value of the masterpiece you have created.
This Discipline BDSM spanking paddle is the "small" masterpiece in our collection of Vegetable tanned real leather impact toys. Small because it's our most compact leather spanking paddle without actually being small at all. With an overall length of 35 cm (14") and a width of 7 cm (2 ¾"), it is exactly what you see - a paddle big and heavy enough to allow you to hit with a wide range of intensity, working your submissive's ass, thighs, breasts and even groin to your preference (observing the rule of sanity though!). 
Designed with a thought of fans of domestic discipline and corporal punishments, this Vegetable tanned real leather spanking paddle allows you to start with light warm-up strokes while your submissive is juicy pounded on your knees, or get him on his knees and continue to work him with heavy and rocking strokes using a big swing and the momentum of your own body. 
Well thought out and with perfect execition of every detail, this BDSM spanking paddle is made entirely of thick vegetable tanned real leather without any wood, plastic or metal inserts added to give it stability. In this product, we have put only our many years of leather-working experience and the thickest real leather on the market, used to make thick and heavy belts. And to make things even more difficult for your slave or submissive, we've doubled the layers, forming a rigid and flexible blade with a thickness of 8 - 9 mm. (⅓"). The handle of this item is further reinforced with 2 more layers of the same tick leather, firmly glued and stitched, giving a total thickness in handle area of ​​1.4 - 1.5 cm. (⅔"). The double-reinforced handle not only gives exceptional stability to the product as a whole, but also makes it extremely comfortable, regardless of the type of grip. A leather cord threaded through a hole in the handle completes the overall look of the piece, allowing you to wear this ultimate BDSM paddle on your wrist, hang it proudly on your belt, or hang it on a hook on the wall.
This Luxury BDSM spanking paddle comes with perfectly shaped edges, rounded off and polished by hand using vegetable varnisher and great care. By buying this leather paddle, you get not just another spanking tool, but a real piece of art that will serve you long and faithfully.

IMPORTANT: It can leave marks on the skin of your slave or submissive, which will disappear gradually in the following days. Use with increased severity, but responsibly!
Occasions:
hard spanking

corporal punishment
domestic discipline

impact play

obedience training

Share
View full details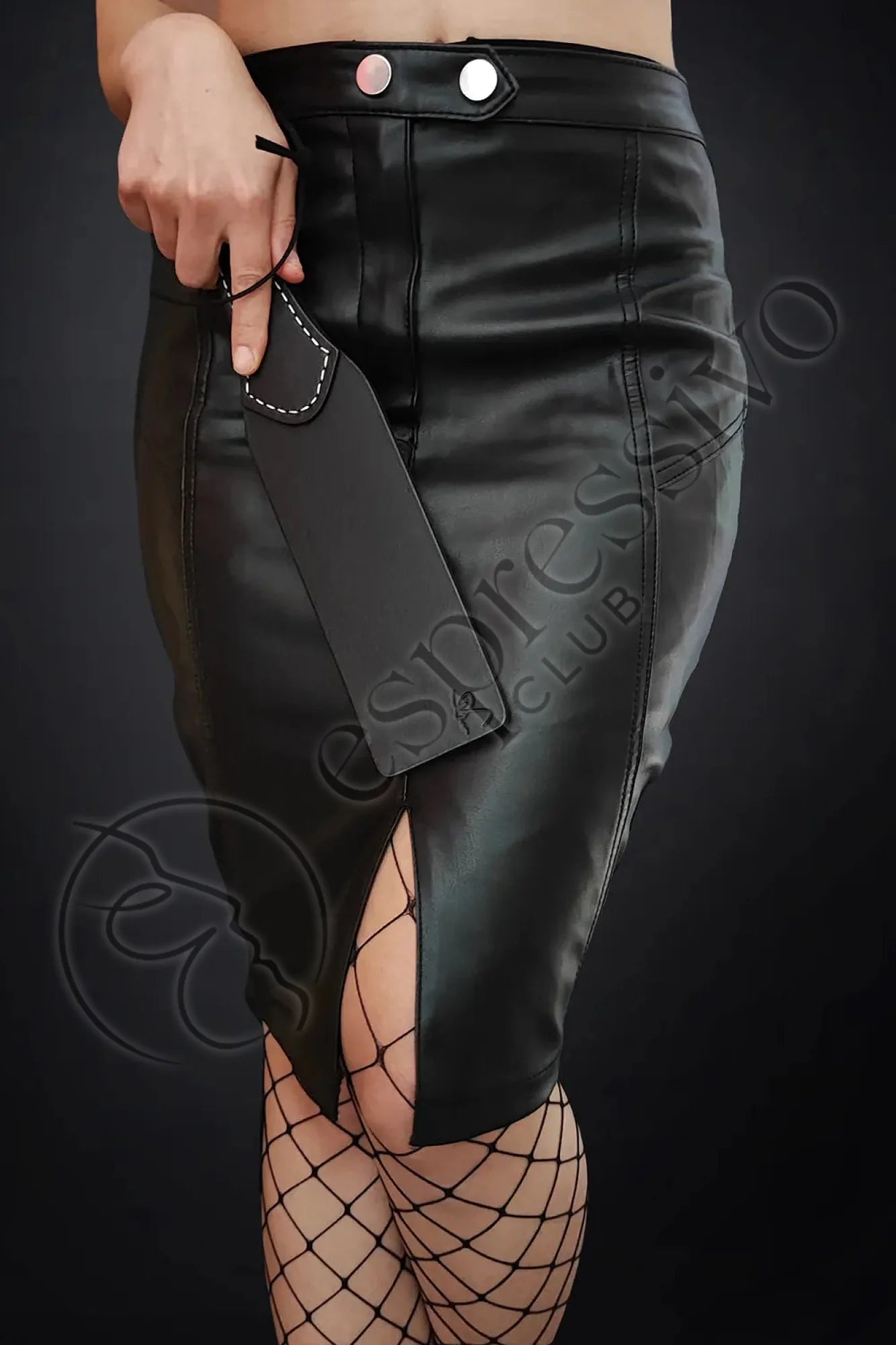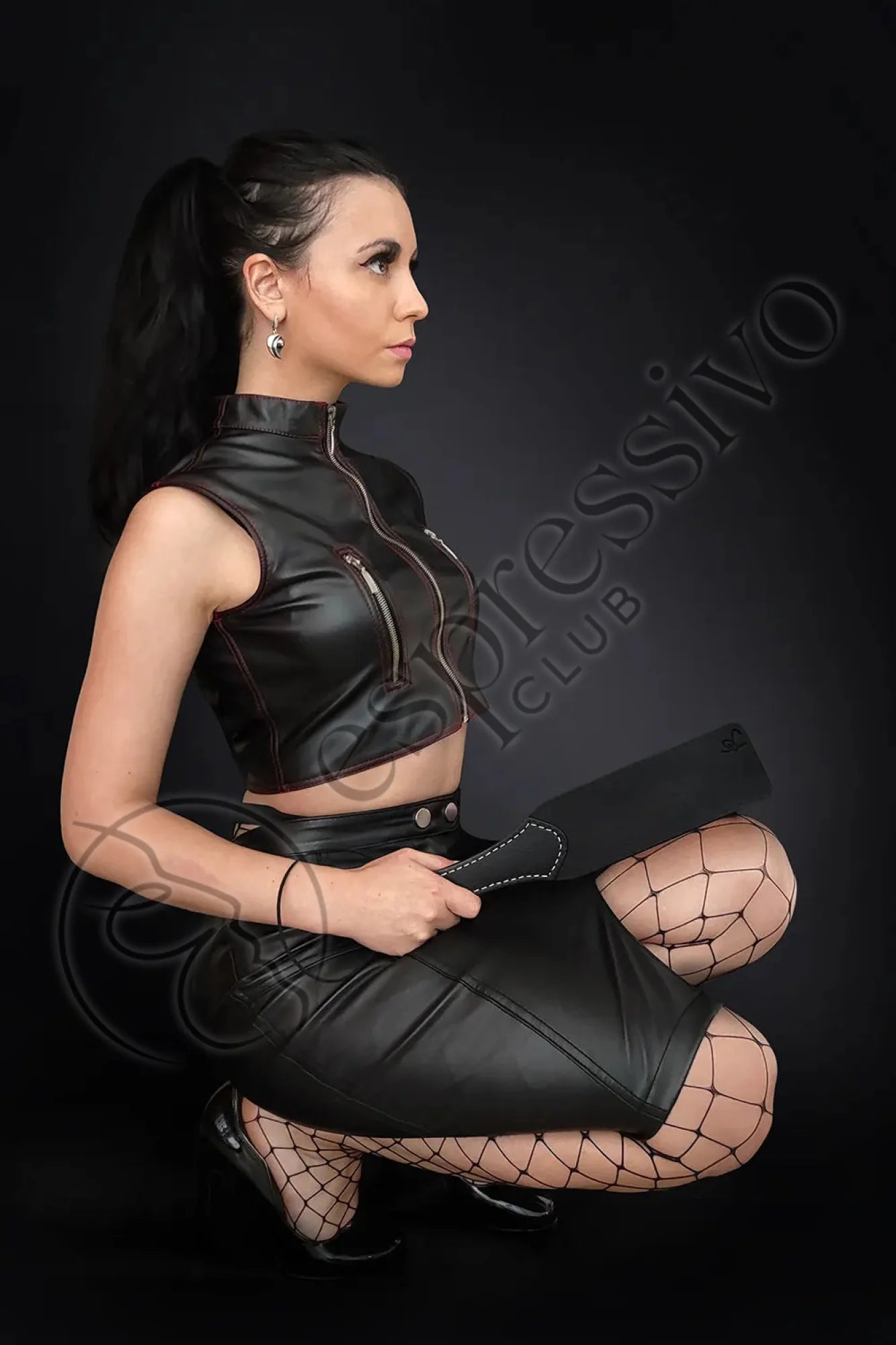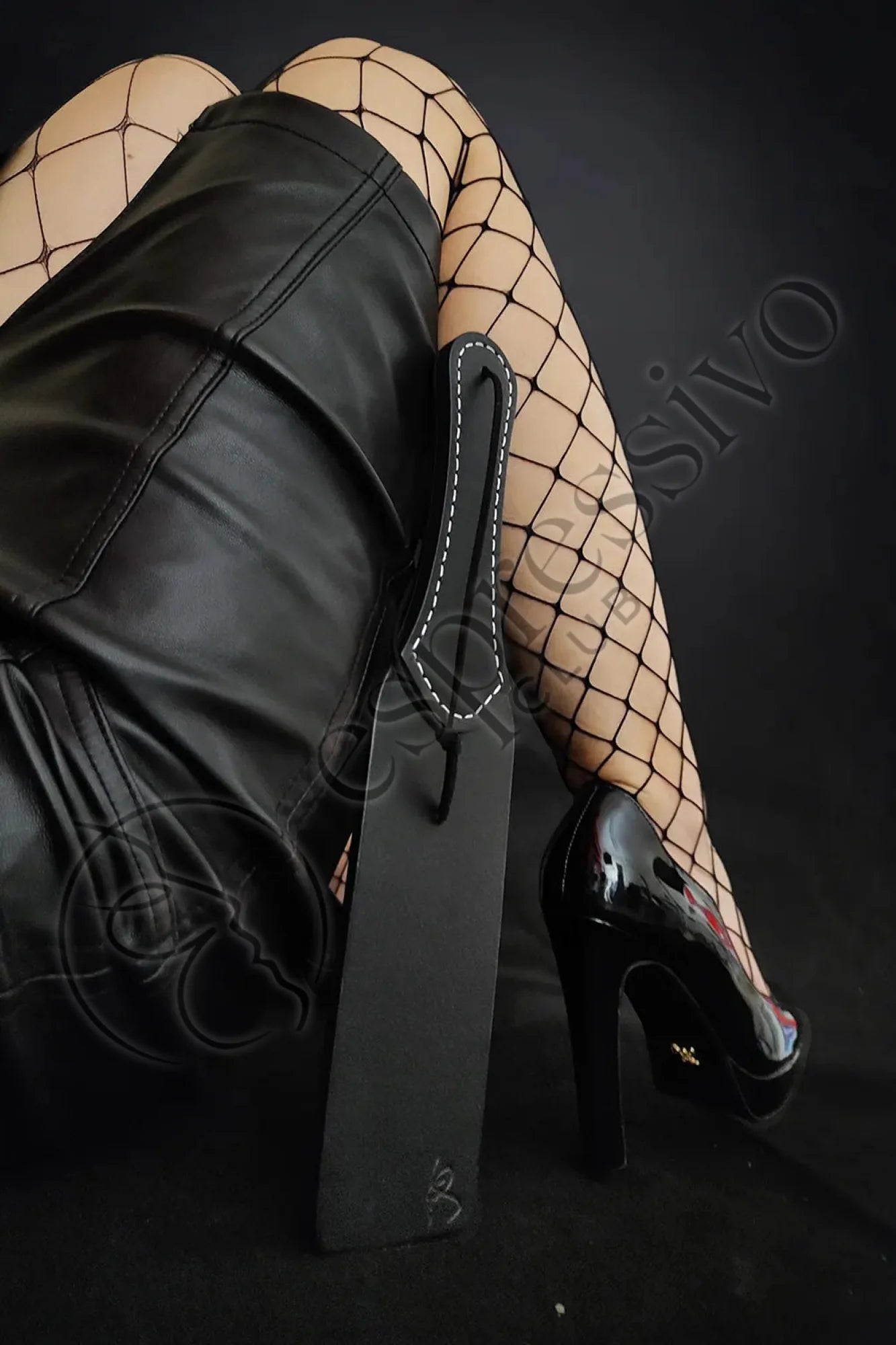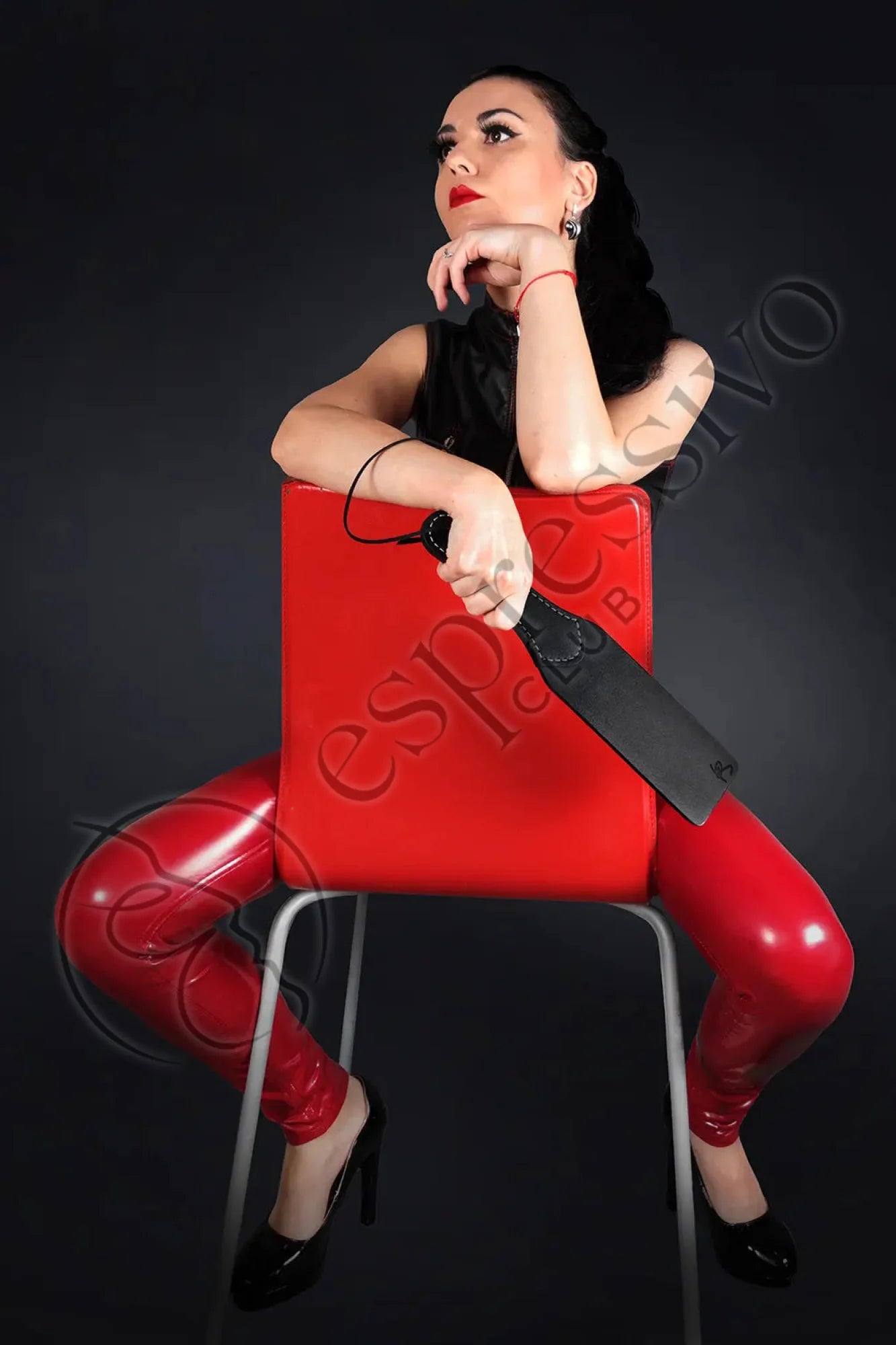 Highlights
Material

Vegetable tanned full grain bovine leather
Care instructions

- Wipe with soft cloth soaked in mild detergent, then wipe with dry cloth
- Do not bleach