Regular price
€112,00
Sale price
€97,75
Unit price
per
Sale
Sold out
Our hand crafted Extra Large Heavy Duty BDSM Paddle.
Imagine a leather BDSM paddle that is longer than your hand yet light and flexible enough to allow you to turn every millimeter of its surface into a source of agony for your naughty slave or submissive. With its total length of 54 cm (21 inch) and width of 9 cm (3 ½ inch) our hand crafted Extra Large Heavy Duty BDSM Paddle is probably the largest product of its type on the market, and its strength and flexibility make it not not only impressive, but also extremely effective. 
Imagine the surprise of your slave or submissive when he sees this Extra Large Heavy Duty BDSM Paddle in your hand. We're sure his admiration will quickly turn to horror when you drop this BDSM paddle on his poor ass. A truly cruel imapct toy, designed to inspire delight in others and awe in any wrongdoer forced to pay for his mistake.
The impressive dimensions of this BDSM paddle are complemented by its thickness. It is made of double layered leather with a total thickness of 8 - 9 mm (⅓ inch), perfectly aligned and firmly glued together to form a hard and flexible blade. The handle is reinforced with two additional layers of leather - glued and stitched to the base, giving a total thickness in handle area of ​​1.4 - 1, 5 cm (⅔ inch). The thickness of the handle and its shape make it extremely comfortable for a variety of grips, regardless of the size of your hand. A leather cord threaded through a hole in the handle completes the overall look of the BDSM Paddle, allowing you to wear it on your wrist, clip it to your belt, or hang it on a wall hook.
All edges of this Hand crafted Extra Large Heavy Duty BDSM Paddle are rounded off and polished by hand using vegetable varnisher and utmost care. By purchasing this leather paddle you are not only getting an impressive punishment toy, but a true piece of art that would make others envy you and your slave or submissive tremble with excitement.
Our hand crafted Extra Large Heavy Duty BDSM Paddle guarantees heavy blows combined with a resonating slap and sharp, searing, excruciating pain.
IMPORTANT: It can leave marks on the skin of your slave or submissive, which will disappear gradually in the following days. Use with increased severity, but responsibly!
Occasions:
hard spanking

,
extreme punishment,
impact play,
slave/submissive training,
BDSM discipline
Share
View full details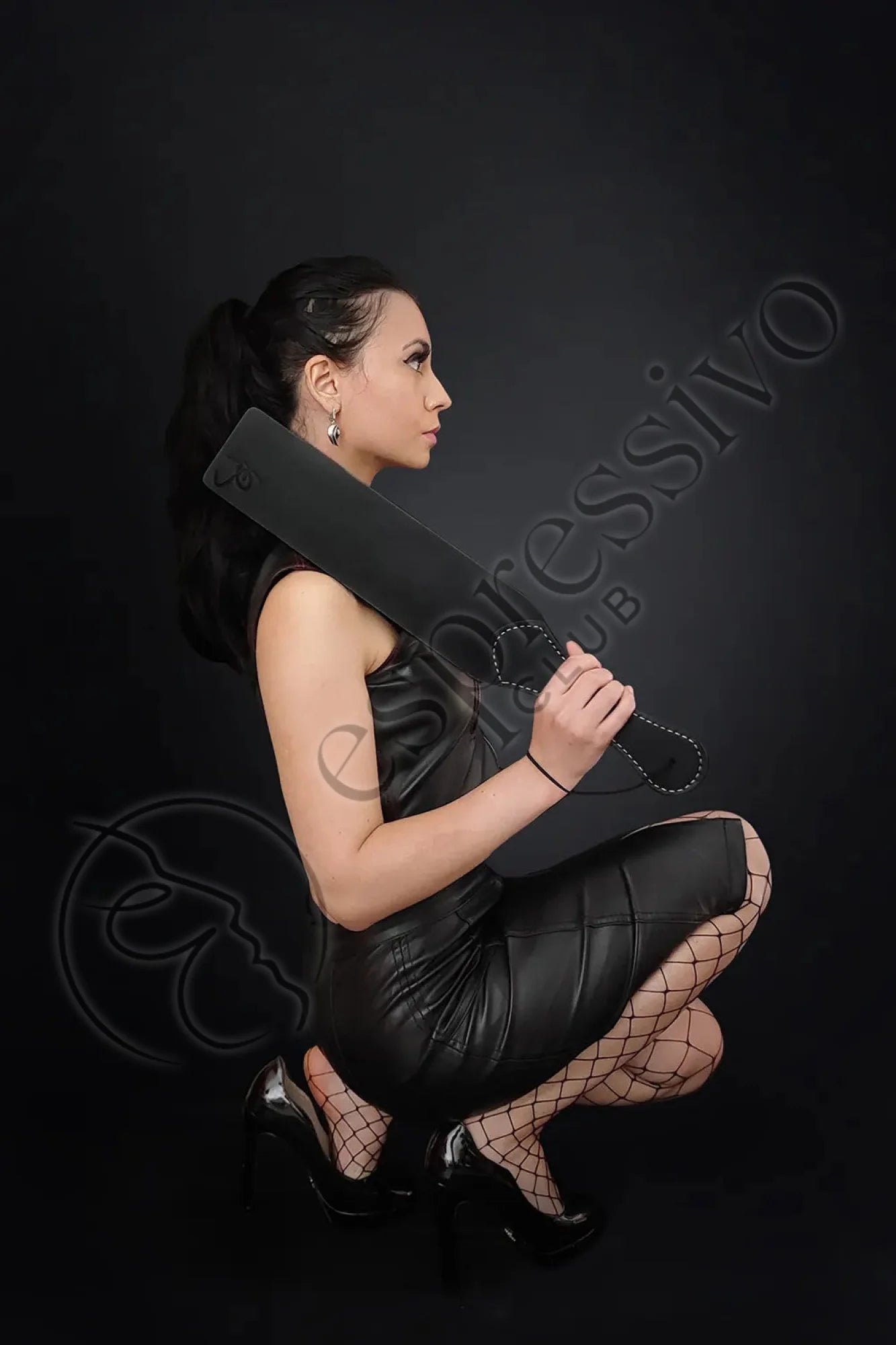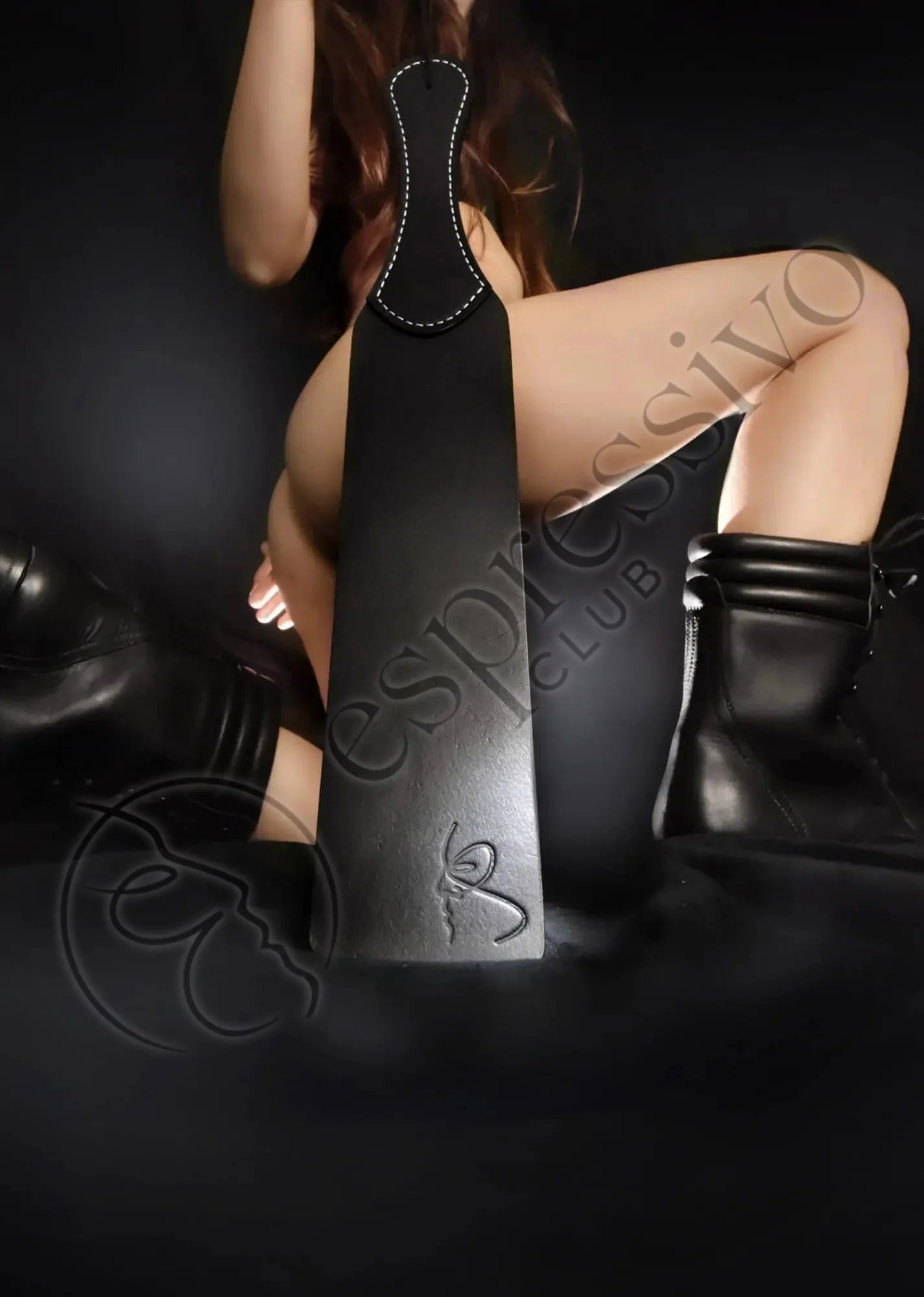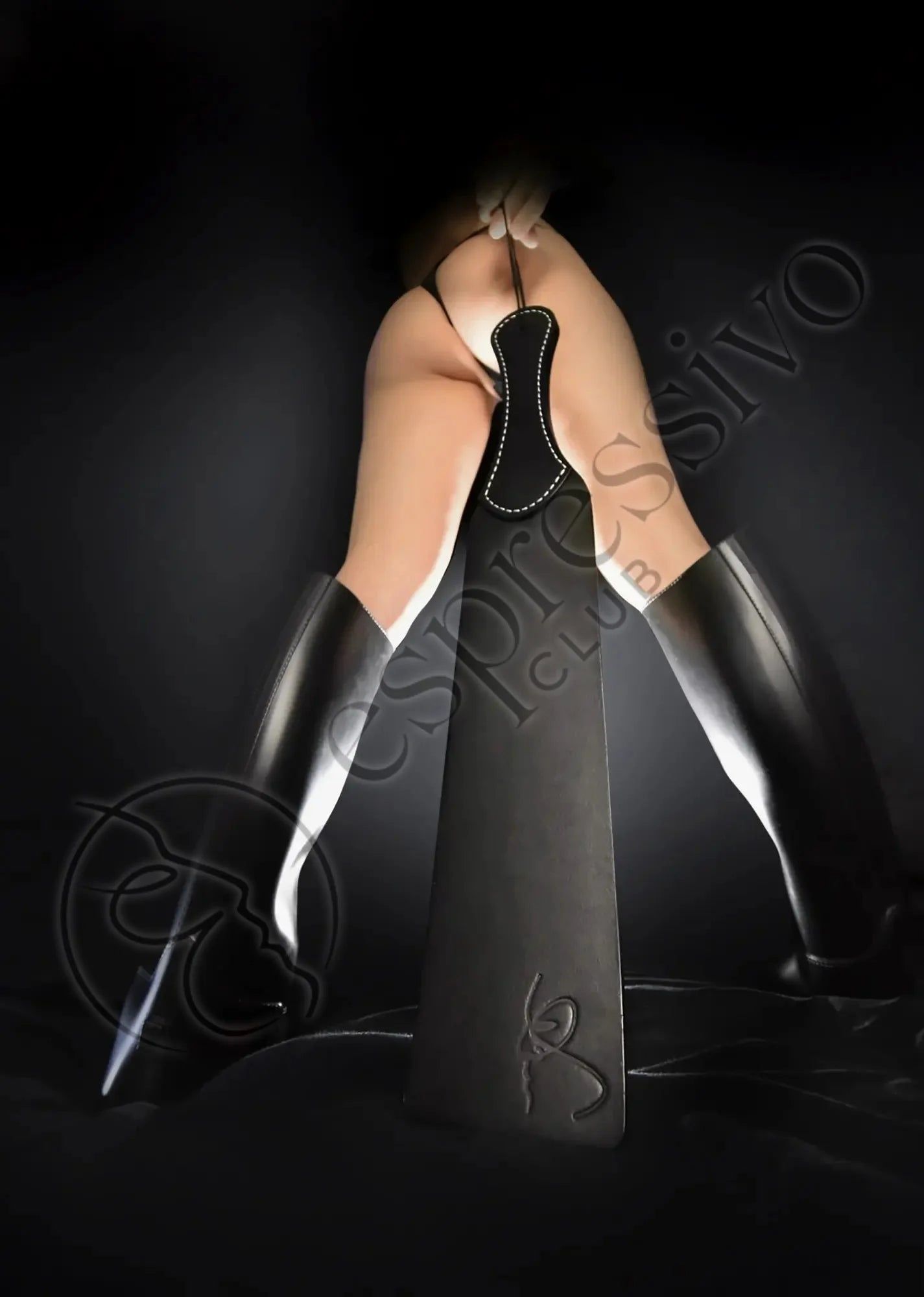 Highlights
Material

Vegetable tanned full grain bovine leather
Care instructions

- Wipe with soft cloth soaked in mild detergent, then wipe with dry cloth
- Do not bleach